(Neo-)Aristotelian Approaches to the Metaphysics of the Mind Summer School and Conference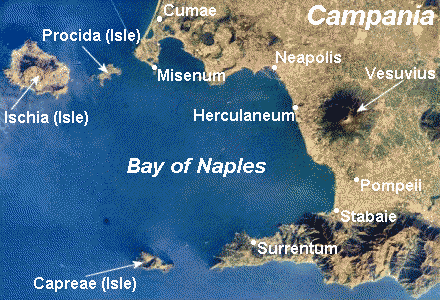 The Harry Wilks Study Center at the Villa Vergiliana
Via Cuma 320
80070 Bacoli, Naples, Italy
Tel: 011-39-081 854 3102
Email: minasgariglia@gmail.com
The Harry Wilks Study Center at the Villa Vergiliana is about 24km from Naples Airport Capodichino (NAP).
Taxi
You may take a licensed taxi (white vehicle, with a city badge and their registration number on both front doors) to Cuma for €60. The Naples taxi tariff system offers both meter rates and fixed tariffs. All taxis are required to display the Tariff Card (in Italian and English) on the back of the front seat of the taxi to allow the rider to choose either a metered journey or fixed tariff price. The fixed tariff to Cuma is €60. If you want the fixed tariff rate, you must tell the driver that before proceeding.
Public Transportation

1. Travel from the airport to the city center
Take any shuttle bus from airport to city center of Naples (Stazione Centrale Piazza Garibaldi).

There are two main buses to the city center from the airport. These are the ANM – Line 3S and the ANM Alibus. The Line 3S bus leaves from directly in front of the arrivals area of the airport, approximately every half an hour throughout the day.The Alibus travels to Piazza Garibaldi as well, allowing you to reach the main train station in Naples. It leaves from Naples Airport approximately every 20 minutes from just outside the arrivals area. Bus tickets for these two services can be purchased on the bus. More information about the Line 3S bus and the Alibus can be found online at www.anm.it.
2. Travel from the Naples city center to Bacoli
From the central railway station (Piazza Garibaldi) take metropolitan train towards Pozzuoli for two stops to reach Montesanto train station. From here there are two parallel lines heading westwards toward Torregaveta, one coastal (Cumana) and another inland (Circumflegrea). Take either line. (More info here.)

3. Travel from Bacoli to Villa Vergiliana
The closest stops to Villa Vergiliana are Cuma and Lido Fusaro (Cumana line) or Lucrino and Fusaro (Circumflegrea). You may take a taxi or walk to the villa from there. Please consult the map below for local directions to Via Cuma, 320.

The Harry Wilks Study Center at the Villa Vergiliana has further information regarding their location on their website.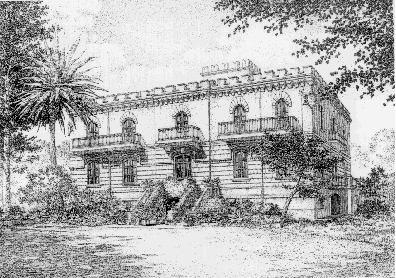 Local Map